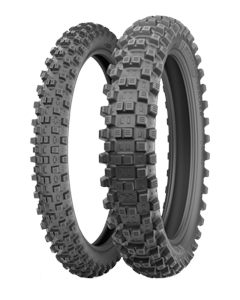 110/90R19 MICH TRACKER 62R (R)
Cross country or Enduro, Get the most from your Freetime!
Why is this the right tyre for me?
Accelerate, jump, drift... Have fun without breaking the bank!
More freedom, Michelin Tracker is road approved!
Mud, earth, sand, gravel, meadow, asphalt...nothing can resist it! Thanks to its new tread pattern!